1. China Jewelry Market Overview
China's jewelry market sales jumped to a new level of 720 billion yuan in 2021. Data from the General Administration of Customs shows that in 2021, the total import of the jewelry industry was $77.417 billion, an increase of 143.9% year-on-year.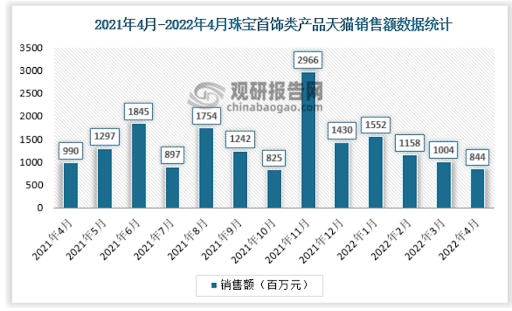 An expansion project in China? We can help you!
2. Who are the Chinese jewelry consumer groups?
According to research, the younger generation (post-80s) has become the main consumer in China, with 45% and 44% of consumers aged 20-29 and 30-39 planning to buy jewelry in the future respectively, much higher than the 38% level of consumers aged 40 and above.
With the increase of income and the upgrade of consumption, Chinese people's consumption habits of jewelry gradually changed from "low frequency and low repurchase" to "high frequency and high repurchase" of FMCG mode. And people's consumption motive for gold jewelry has changed: self-reward has accounted for 49% of the purpose of buying diamonds for millennial women in China, more than the expression of love.
3. Why sell jewelry in China with digital marketing?
In the last two years, the digital trend in China's jewelry industry is obvious: on the one hand, it lies in the change of consumer habits, with online consumption becoming more popular and young groups pursuing personalization, giving rise to demand for jewelry customization. On the other hand, it lies in the change of the market environment, with the live broadcast of branded goods being hot and the epidemic forcing physical retailers to open the "online sales" mode.
It can be seen that the current jewelry industry trends show the characteristics of surging demand and youthfulness, which means that the Chinese jewelry industry has long jumped out of the traditional offline model. So if you want to accurately grasp the consumer needs of young people in the digital era, digital marketing is the key to brand building.
4. What digital marketing platforms can you use to sell jewelry in China?
Xiaohongshu/ Little Red Book
The largest UGC platform in China, Little Red Book, attracts mostly young Chinese women. They have a high level of education and income, live in big cities, lead a refined life, and have a strong desire to share and buy.
Due to its unique algorithm mechanism and user characteristics, Little Red Book has now become an important element for digital marketing of major brands.
Currently, imported jewelry brands are using several techniques on Little Red Book, such as brand story promotion, KOL/KOC promotion, search ranking optimization, etc. This can significantly help these companies to increase their conversion rate.
WeChat
WeChat is the largest social media in China, its powerful and has a natural and unparalleled advantage in brand marketing due to its large user base.
Establishing an Official Account on WeChat is a necessary step for any brand entering the Chinese market. Brands are able to use the account to post product information, live streaming, content marketing, customer service, sales and after-sales services and everything else online.
Such official and authoritative accounts are important for building brand image, enhancing customer trust, increasing customer stickiness and accelerating the localization shift of foreign brands.
5. How do international jewelry brands sell their products online in China?
Tmall Flagship Store
Tmall is the online mall of Alibaba Group; Tmall International is the online import retail platform of Alibaba, which provides overseas original imported products directly to domestic consumers.
Tmall and Tmall International are the priority platforms for Chinese people to buy imported products. Tmall has integrated thousands of brands and manufacturers to provide a one-stop solution for merchants and consumers. It features 100% genuine goods and 7-day no-questions-asked returns. This has led to a high level of trust in Tmall among Chinese consumers, who are often confronted with counterfeit.
And there is no better selling model for jewelry brands than to set up their own official flagship store on the Tmall platform. Brands are vetted and pay the appropriate fees to have a store on Tmall, which is set up, managed and operated under the control of the brand.
Tmall has long been an important place for importing new and old jewelry brands. For example, old and emerging brands such as Cartier, Jewel Dragon, FRED and Les Néréides are developing very quickly on Tmall, while new brands are also settling in Tmall one after another to seek more development opportunities.
Jewelry consumption statistics from the Tmall platform show that current online jewelry consumption continues to grow at a high rate, especially in the gold category, which reached a 50% increase throughout 2021. Among the existing online jewelry brands in Tmall, the sales of the top 10 head brands account for about 60%. It can be seen that there is still a vast market space waiting for businesses to tap.
For more information about the jewelry market in China, please contact STAiiRS.
We will provide you with professional advice tailored to your needs.