In recent years, Chinese  consumption patterns have undergone remarkable changes, particularly influenced by the impact of the pandemic. Live streaming has emerged as a highly sought-after and innovative marketing method. With the improvement of living standards, live streaming for sales ("live shopping") becomes an even more powerful driver of consumer shopping desires. An increasing number of non-essential consumption demands are being realized through live streaming sales.
In January 2023, WeChat announced its focus on advancing the commercial development of "Video Channels". As the functions of Video Channels continue to be improved, WeChat's live streaming highlights the undeniable sales potential for brands. For businesses entering the Chinese market, expanding sales channels and increasing revenue, WeChat live streaming holds huge potential and attractiveness. In this article, STAiiRS will guide you to achieve effective results in WeChat live streaming.
(Data sources: developers.weixin.qq)
What is WeChat Live Streaming?
WeChat Live Streaming is an extension of WeChat's functionalities, divided into "Video Channel" live and "Mini-Program" live streaming. Users can engage in real-time interactions with their audience through live streams, sharing various content including entertainment, education, and product promotions. Since 2020, WeChat live streaming has emerged as a new method of network marketing for many businesses and companies. On this platform, streamers can introduce products, promote activities and benefits, interact actively with viewers, and achieve the conversion of internet traffic into sales.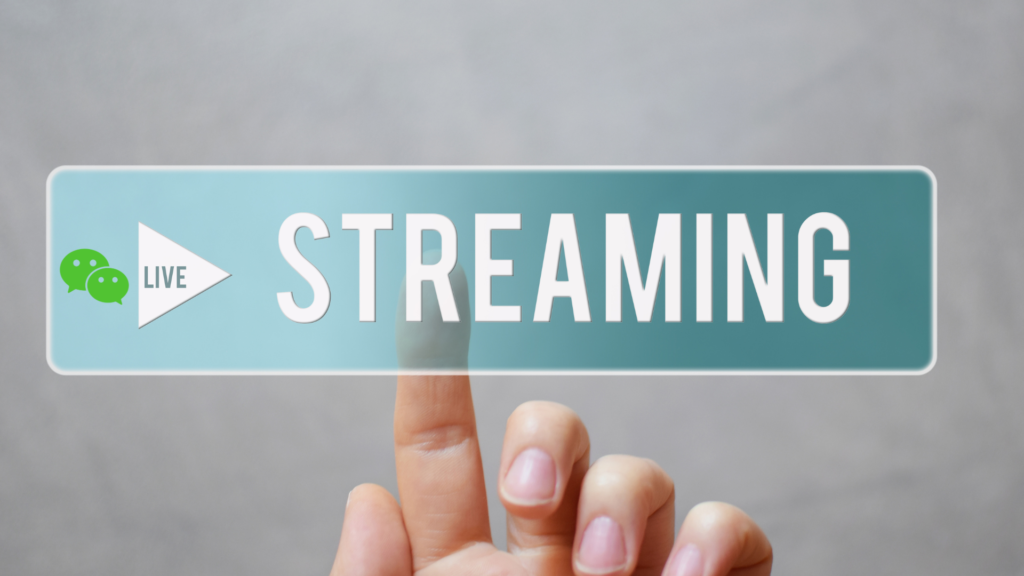 In terms of consumption categories, WeChat live streaming has seen the fashion, food, and beauty sectors dominating the top three categories. Notably, female consumers constitute 80% of the consumption. This highlights the significant role that women play in WeChat live shopping, marking their strong interest and engagement in sectors such as clothing, food, and cosmetics. It also underscores that brands venturing into WeChat live promotions in these sectors need to particularly consider the preferences and needs of female audiences.
Live streaming of WeChat Channels and of Mini-Program are two different live methods within the WeChat ecosystem, based on distinct strategies and contexts.
Mini-Program live streaming places a greater emphasis on marketing and promotion for businesses and brands, while WeChat Channels live streaming showcases more of content creation and entertainment. As a result, WeChat Mini Program is better suited for brands to introduce and promote products, conduct sales through live streaming, etc. The content of live streams generally focuses on product demonstrations, professional knowledge sharing, and interactive Q&A.
Mini-Program live streaming assists brands in achieving interactive live streaming and optimizing the sales cycle within their own WeChat Mini-Program, allowing for improved user data collection, content refinement, and product improvement. This approach is well-suited for brands looking to operate live streaming sales and effectively convert private traffic.
WeChat live streaming is an extension component of WeChat, eliminating the need to download additional applications. Users can directly open live streams within WeChat for viewing. Similar to the other major platforms, WeChat live streaming also provides real-time interaction, content sharing, and more. This signifies that WeChat's existing extensive user base can be a great advantage of live streaming for sales in your digital marketing endeavors in the Chinese market.
Why Do We Need to Choose WeChat Live Streaming?
As an important component of the WeChat ecosystem, WeChat live streaming presents multiple advantages, serving as an effective tool for marketing strategy in the Chinese market. Compared to other platforms, the vast number of users who spend considerable time on WeChat everyday naturally forms a substantial base for the conversion of network traffic within WeChat live streaming.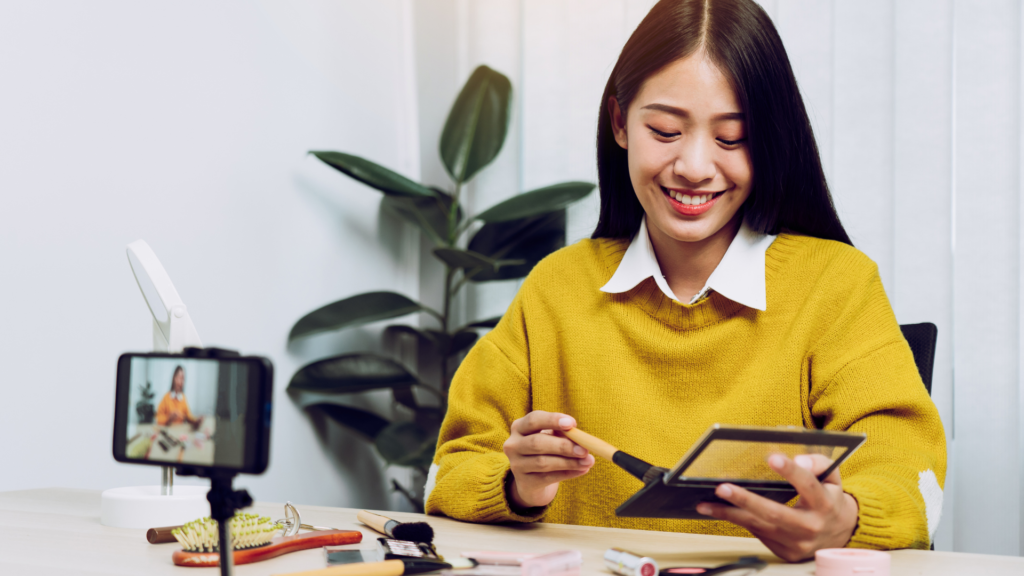 Additionally, users are not required to download additional applications and they can easily click to watch live streams directly within WeChat, providing a unique and convenient experience. Furthermore, WeChat has Intensified promotion of WeChat Channels and Mini-Programs, continuously enhancing various features such as live interaction, draws and more, thereby enriching the entertainment and interactivity for users during live streams.
1. Vast User Base: With over 1.3 billion users, WeChat stands as one of the largest social media platforms in China, with millions of users actively engaging on the application each day. This extensive user base undoubtedly provides WeChat live streaming with a wide-reaching audience, elevating exposure and influence of the live.
2. Product Demonstration and Sales: WeChat live streaming offers a feature for presenting and selling products. Streamers can directly introduce and display products during live streaming, sharing links or QR codes to guide viewers towards making real-time purchases, facilitating immediate product sales.
3. Social Functionality: Viewers can easily share live streaming content when they are watching live through WeChat Moments, group chats, and other approaches. This user-friendly and seamless experience eliminates the need to switch to another application, reducing barriers to participation and broadening the spread of the live content, increasing conversion rates.
4. Customized Content and Private Traffic Conversion: Personalized management of network traffic is crucial in digital marketing. Leveraging the importance of social networks, WeChat live streaming serves as a substantial data analysis platform for brands and companies, aiding in understanding user interests, behaviors, and preferences.
Moreover, WeChat live streaming supports private traffic management, allowing brands to establish their own fan communities, foster stronger interactions, and gain insights into fan preferences and needs through actions like following, liking, and bookmarking. This will help optimize products and improve marketing strategies.
5. Complete Interactive Experience: WeChat live streaming supports a variety of interactive elements, including text, voice, video, bullet comment, like, and virtual gift, enhancing viewers' engagement during live. Simultaneously, brands can interact with viewers in real-time, using these multiple forms of interaction to convey brand culture, storytelling, and values, thereby strengthening the audience's sense of identification with the brand.
The Positive Impact of WeChat Live Streaming on Brand Marketing
Cdf Hainan Duty Free utilized WeChat live streaming to collaborate with seasoned beauty KOLs and the cosmetics brand Estée Lauder for promotions. Renowned influencers and brand specialists came together in the live stream to convey the brand's core values and provide insights into product composition. This strategy seamlessly merged professionalism, informative content, and interactivity, capturing the audience's attention and enabling them to delve into the unique features of various best selling products. Consequently, this approach enhanced the audience's purchase intention.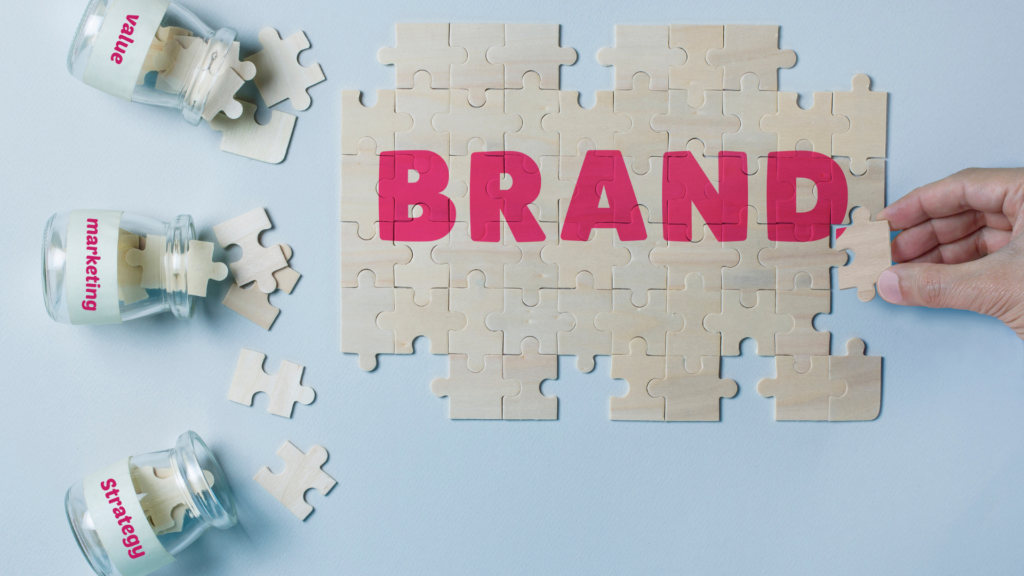 -Build Brand Image with WeChat Live Streaming
Estée Lauder effectively conveyed its brand values to the audience through WeChat live streaming, achieving a series of outstanding promotional outcomes. During the live stream, viewers gained a profound understanding of the beauty and confidence that Estée Lauder represents. This emotional resonance deepened their sense of identification with the brand, rapidly garnering viewer favor and fostering strong brand loyalty. This, in turn, is expected to lead to increased repeat purchases in the future.
-Improve Fan Interaction and User Engagement
The enhancement of WeChat live streaming features offers various ways for viewers to interact with both the other viewers and the brand. Viewers can directly engage with streamers through Q&A sessions about products, providing immediate clarification for their queries. The "like" and comment functionalities enable streamers to know audience preferences for specific products in real-time, prolonging the time that the product stays on live screen and boosting sales volumes. The inclusion of contests can stimulate audience participation, which can lead to the positive word-of-mouth sharing and social media endorsements. This can rapidly drive exponential growth in viewership numbers, thereby gaining more popularity and internet traffic support for the live stream.
-WeChat Live Streaming and Sales Conversion
WeChat live streaming has touchpoints across various aspects of the WeChat ecosystem. In addition to the well-known WeChat Mini-Programs and official accounts, even WeChat's search function, "Souyisou", can guide more potential viewers to live streams. During the Super Brand Day event, Estée Lauder organized live streaming on the Video Channel.
Alongside official internet traffic support, their private domain users also pre-booked brand live streams. Similarly, people could easily find brand live stream teasers through WeChat Search, with a simple click leading them directly to participate in live stream. Advertising placement before the live streaming can maximize engagement with potential customers, rapidly guiding new users to the brand's live stream, ultimately contributing to rapid growth in GMV.
Successful Case of WeChat Live Streaming – Lancôme
The continuous improvement and development of functionalities of WeChat live streaming, has led to substantial changes in user habits with WeChat. According to statistics, users are now spending more time on WeChat Channels than on their Moments feed. WeChat Video Channels, as a new internet traffic scene, are attracting increasing attention from brands.
Lancôme successfully leveraged both public and private internet traffic through WeChat live streaming to drive overall sales growth. Lancôme's users typically engage with brand products and make purchases on WeChat Mini-Program. During the Super Brand Day event, Lancôme conducted WeChat Video Channel live streaming. They capitalized on WeChat's extensive public traffic to lead new clients into the live stream, thereby attracting more new customers.
Simultaneously, users from their private domain (Mini-Program), guided by brand advertisement, joined the live stream and purchased. In other words, Lancôme united new and existing customers within a live streaming. As the audience size grew, they gained more exposure and network traffic, successfully converting the traffic. With over 280,000 viewers per session, new customers accounted for 40% of the sales volume, marking a 4.5-fold increase in transaction volume compared to previous periods.
How Can We Conduct A WeChat Live Streaming?
With WeChat's social attributes and vast user base, the potential of WeChat live streaming can help companies achieve marketing goals such as brand promotion, digital marketing, and increased sales revenue. How to execute WeChat live streaming with high efficiency will be a crucial component, and STAiiRS' marketing experts are ready to provide substantial support to you.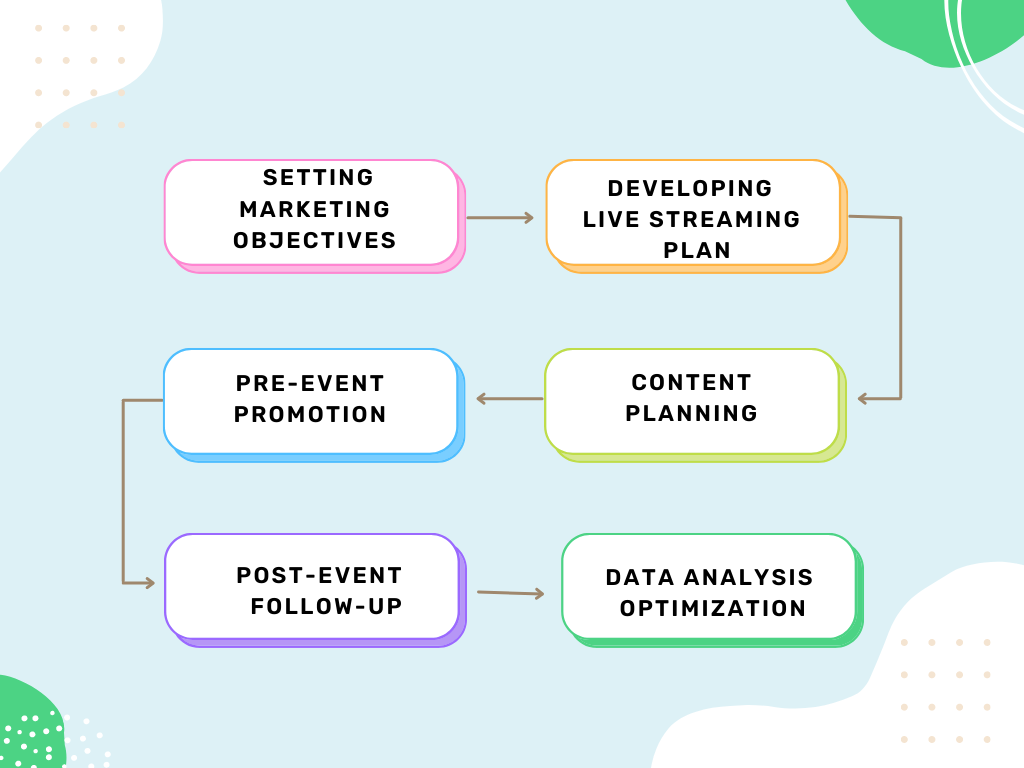 The following will introduce you to the more detailed steps of WeChat live marketing:
1. Setting Marketing Objectives: To define different marketing objectives will aid in formulating precise strategies and content plans. Through WeChat live streaming, lively showcasing brand storytelling and product features to the audience can capture their interest and subsequently enhance brand awareness and recognition.
2. Developing a Live Streaming Sales Plan: Crafting a well-thought-out live streaming sales plan is crucial. Firstly, determine the timing of the live stream, considering the online presence of your target audience. Optimal timing decision maximizes the reach and impact of your brand and products. Next, choose the suitable products and streamers, aligning product attributes with the streamer's style and image to ensure consistency. Also, ensure attractive visual effects and presentation by arranging suitable equipment and settings. Most importantly, establish product purchase links in advance to facilitate convenient browsing, selection, and order placement for the audience.
3. Content Planning: The key to a successful live streaming sale lies in meticulously designing high-quality content. Developing descriptions tailored to specific themes, presenting product attributes and uses vividly, and providing clear explanations to the audience. Additionally, it further enhances the appeal and buying desire of the audience by offering exclusive benefits and discounts. Creating engaging and content-rich WeChat live streams will help you achieve your desired marketing outcomes.
4. Pre-Event Promotion: Before going live, engage in pre-event promotion through various channels such as WeChat Official Account, Moments, and group chats. These platforms can attract audience attention and reservations, thereby increasing the viewership of the live stream.
5. Post-Event Interaction and Follow-up: Actively interact with the audience, seek their suggestions and feedback, understand their needs and preferences, and maintain their interest and attention towards your brand. Cultivating brand loyalty among followers will boost purchasing intent and willingness to recommend.
6. Data Analysis and Optimization: After the live stream, it is important to analyze the live streaming data via WeChat's data analytics platform. To understand audience reactions and engagement levels and to make adjustments and optimizations for subsequent live streams can always be of significance. This preparation will ensure the recommendation of live streaming to a more accurate customer group for the next event.
WeChat Live Streaming : Tendency and Challenges
WeChat live streaming offers unprecedented opportunities for brand promotion. In the future, it will present diverse content formats, including various industries such as education and health. Moreover, it will integrate VR technology to provide richer immersive experiences. Additionally, personalized content will become a significant trend, tailoring live streaming experiences to cater to the audience's preferences and habits, meeting their diverse expectations.
However, it's important to be aware of potential risks and challenges that brands might face during the live streaming process. Firstly, the quality and credibility of live streaming content need to be carefully monitored and continuously improved. Poor content quality or misleading information could harm brand reputation and decline audience trust.
Secondly, competition is intensifying as more and more brands launch live streaming on WeChat. Audiences could be tired of excessive choices, which could lead to a decline in interest, making it difficult for brands to stand out among numerous live streams.
Additionally, brands need to be highly vigilant about managing technical risks to ensure smooth live streaming operations and optimal audience viewing experiences, along with a seamless shopping experience during the sales process. Therefore, to address potential risks and challenges, STAiiRS professional marketing team proposes the following effective strategies:
1. Content Planning:
Brands need to carefully formulate a content strategy, constantly innovating in terms of live streaming content and formats to ensure alignment with brand values. Providing valuable information, interactive entertainment, and audience engagement can meet the diverse viewer demands.
2. Streamer Selection:
Choosing suitable streamers is important for live streaming. They should possess professional knowledge, charisma, and strong communication skills. Brands should ensure that streamers align with the brand's positioning and can effectively convey brand messages to enhance audience trust.
3. Shopping Experience:
Integrate shopping opportunities during the live stream. Brands should ensure an excellent shopping experience by providing clear product information, prices, and links. Shopping guidance, discounts, and other incentives to stimulate audience buying desire and improve conversion rates.
For an excellent shopping experience, brands must ensure that the path to purchase during live streaming is simple and intuitive by providing clear product information, pricing, and links. By utilizing purchase incentives such as buying suggestions and discounts, you can stimulate viewers' buying interest and increase the conversion rate.
4. Logistics Management:
Ensure efficient logistics by partnering with reliable logistics providers for swift and efficient deliveries. Regularly update viewers on order statuses and offer traceable shipping information to boost customer shopping confidence.
5. Customer Support:
Provide real-time customer support to address viewers' questions and concerns. Establish multi-channel customer service platforms, such as online chat and social media, to ensure convenient access to support during the shopping process.
6. Data Analysis and Optimization:
Utilize data analysis tools to track viewer behaviors and understand their preferences and purchasing habits. Based on data insights, continually improve live streaming content and shopping experiences to enhance overall effectiveness.
Using the above strategies comprehensively, brands can better respond to the challenges of WeChat live streaming, provide an excellent shopping experience, increase user engagement, improve conversion rates and customer satisfaction, and thus achieve better brand promotion effects.
Feel free to contact us. STAiiRS professional marketing team will always be here to assist you in planning and implementing a comprehensive WeChat live streaming strategy. From content ideation to interactive design, whether it's engaging with your audience during the live stream or providing continuous follow-up after it, we can offer expertise and solutions. By thoroughly understanding your brand and target audience, we will tailor a customized live streaming plan to ensure that your live events achieve optimal results and stand out in the competitive market.