In China, live shopping is becoming a major trend in online shopping. According to statistics, during this year's 618 event (one of the two largest online shopping festivals in China), the total revenue of general e-commerce platforms reached 614.3 billion yuan, while the cumulative revenue of live shopping platforms reached 184.4 billion yuan. Although live shopping platforms are still far from competing in terms of size with general e-commerce platforms, their growth rate is 27.61%, significantly higher than that of general e-commerce platforms.
Live shopping impacts traditional e-commerce platforms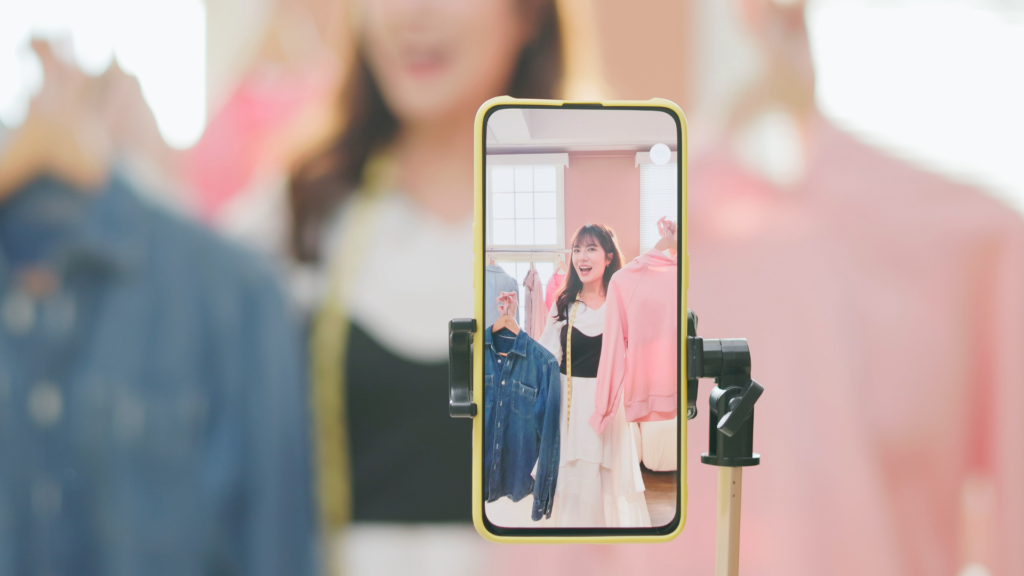 The 618 Shopping Festival has always been a battleground for general e-commerce platforms such as Pinduoduo, Taobao, Tmall and JD.com. As the first major shopping festival in China after the lifting of pandemic-related restrictions, each e-commerce platform has intensified its efforts, increased discounts, and adopted simpler promotional methods.
However, although everyone expected a consumption rebound during this festival, the annual growth rate of general e-commerce platforms this year was only 5.44%, falling short of expectations.
Nevertheless, as highlighted by the CEO and chief analyst of iMedia Research, when consumers have not yet adopted daily online shopping habits, the shopping festivals created by e-commerce platforms are an effective way to stimulate consumption.
However, in recent years, with the proliferation of daily promotions and consumers' habit of shopping online on a daily basis, the appeal of shopping festivals for consumers has overall decreased.
Live shopping is a future trend in China
In reality, live shopping is becoming a trend. Not only are major live shopping platforms improving their purchasing features, but traditional general e-commerce platforms (such as Taobao, JD.com), as well as prominent social networks in China like Xiaohongshu and WeChat, have also entered the live shopping industry.
Live shopping platforms improve their functionalities
In the past, people typically found the products they wanted on traditional e-commerce platforms such as Taobao and JD.com by searching for the product name or brand. However, the purchasing channels on short video and live streaming platforms like Douyin and Kuaishou were relatively limited, usually requiring users to place orders through links in live streaming rooms.
Nevertheless, during the recent 618 Shopping Festival, both Douyin and Kuaishou expanded their shopping channels to include a marketplace, search function, and online stores, demonstrating their determination to transform into a general e-commerce platform.
Last year in May, Douyin announced that the proportion of the future marketplace, online stores, and search in the e-commerce sector would exceed 50%. In the past year, Douyin's marketplace GMV (Gross Merchandise Volume) grew by 277% YoY (Year over Year), while GMV from search increased by 159% YoY, with shelf scene GMV accounting for over 30%.
Kuaishou's comprehensive layout also reaped significant results during the 618 period, with the order volume through short video links growing by nearly 210% YoY, and sales revenue through search increasing by nearly 130% YoY. (Data source revealed at the 3rd Douyin's Ecosystem Conference).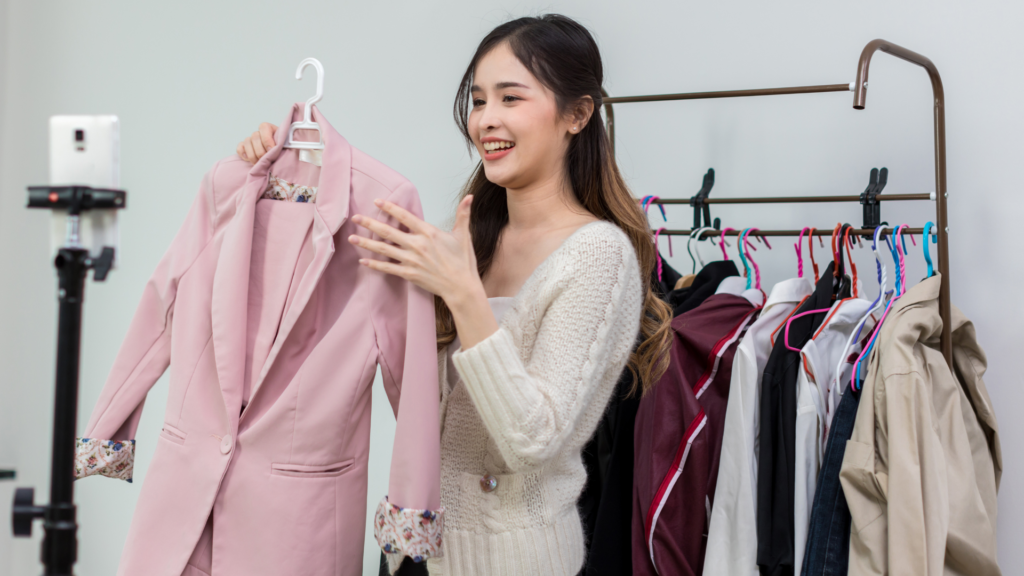 In terms of promotional strategies, both Kuaishou and Douyin extensively targeted traditional e-commerce platforms during this year's June 18 period. They launched several offers and services, such as cumulative discounts between different stores, interest-free installment payments, consumption vouchers, and consumption funds in live streams.
Regarding product categories, the highest increase in Gross Merchandise Volume (GMV) was recorded in the clothing and footwear category (268%). Home appliances and fresh products also experienced respective growth of 245% and 70%. The performance of GMV in the cosmetics sector was remarkable as well, with a cosmetics GMV of 4.977 billion yuan in just one livestream session by popular host Li Jiaqi, marking a 21.4% increase compared to the previous year.
Contact STAiiRS
Traditional e-commerce platforms flock to live-streaming
The growth of Internet users in China has reached a level of saturation, and with the emergence of short video and live commerce platforms (such as Douyin and Kuaishou), as well as social commerce platforms (like Xiaohongshu), traditional e-commerce platforms must provide consumers with more interactive and immersive shopping experiences to retain their customer base.
JD.com has released an announcement to recruit streamers, while Taobao has taken the lead and has already benefited from the advantages of live shopping. It has been proven that the interactivity of live shopping is effective in boosting sales. The number of viewers for live streams on Taobao has increased by 60% compared to the previous year, transactions in participating merchants' stores have increased 2 to 3 times compared to normal, and the transaction volume in live streams of multiple brands has exceeded millions of yuan.
Xiaohongshu (Little Red Book) : Transition from social media to e-commerce thanks to Live Streaming
The popular Chinese social network Xiaohongshu has also explored new opportunities by integrating live streaming and e-commerce features, transforming into a social commerce platform. Key Opinion Leaders (KOLs) have hosted live streams, stores have organized live shopping sessions, and links to products have been integrated into notes and posts. Additionally, an online store was launched among other initiatives during this major promotion.
According to official data from Xiaohongshu, the daily number of users making purchases has multiplied by approximately 4 compared to the previous year, and the number of live streams for e-commerce has increased by over 3 times on average during the promotion period.
Why live shopping is particularly popular with Chinese consumers
The rise of live shopping has been made possible by two factors:
Firstly, it leverages consumers' "bargain-hunting" mentality, as live streamers often employ various strategies to create a tense atmosphere where everyone is vying for a product, while offering gifts or deals to make hesitant consumers feel like they have a good opportunity to seize.
The second strategy is to capitalize on consumers' herd mentality: users who are unfamiliar with the product tend to rely on the evaluations of others; the interaction between fellow viewers and the host of the live show, or the recording of the order, can make consumers more confident in their purchase.
How can foreign brands succeed on the Chinese market thanks to live shopping?
For foreign brands, the most challenging first step to penetrate the Chinese market is gaining awareness and reputation. Live shopping provides an ideal showcase to dynamically present the brand, products, and services, thereby instilling consumer trust.
To enter the Chinese market via live shopping, there are generally two approaches. The first is to create your own online store with dedicated live shopping sessions for the brand. The second is to collaborate with popular live shopping platforms or renowned influencers. These two approaches can be combined simultaneously.
Create a live stream room dedicated to the brand
Brands have more autonomy in their own live streams. They can provide detailed information about the features and appearance of their products, answer viewers' questions, and actively interact with them in their own live streams. Brands have control over the scene during the live based on interaction, constantly adjusting the content, duration, pace of the stream, etc.
Below are detailed insights on how to create a successful live stream, before, during and after the broadcast.
Before:
In the preparation phase, brands need to find presenters who align with the brand's tone. The ideal presenter is relatable and trustworthy, like Veya, the chief host of Taobao Live, who often declares on-air that she recommends products that "my daughter also uses", thus connecting with consumers and earning their trust.
Before the stream, brands should also anticipate all possible aspects of the live: which products will be sold in what order, interactive sessions with the audience, how to engage viewers who join the live stream midway through the live, etc. Adequate preparation before the broadcast is a prerequisite for a successful stream.
During a live stream, brands should leverage the format to create a buzz that captures everyone's attention. Here are some practical strategies to use during a live stream:
Set lower stock limits to create a sense of limited availability using the "first come, first served" principle.
Timely update sales and stock status to create a sense of tension and urgency.
Implement countdowns to create a sense of urgency.
Display a history of purchases to motivate hesitant viewers.
Offer exclusive live deals or gifts to further persuade viewers to make purchases.
However, you need to be aware of the issue of honest advertising. During the 618 event, Adidas and a kitchenware brand were penalized for saying misleading terms and false advertising. For foreign brands seeking to enter the Chinese market, establishing credibility in China is key to success, and honest promotion is therefore crucial.
After the live stream, brands can edit the product demonstration part of the live and post it on the online store for playback, allowing subsequent consumers to easily view a visual demonstration of the product.
The end of the live stream does not mark the end of the live shopping experience. As mentioned earlier, for foreign brands, credibility and reputation are key to success in the Chinese market, and live streams on e-commerce are an important channel for maintaining customer relationships. During the live stream, the streamer addresses some of consumers' unsuccessful shopping experiences, and the post-sale customer service should ensure prompt follow-up and proactive communication.
During the 2022 Double 11 Shopping Festival, Adidas' Jitterbug brand store achieved a revenue of over 100 million euros, ranking second in the brand's live streaming room. Adidas livestreams on ShakeYin Live every day from 6:00 AM to 12:00 AM Beijing time and currently has 9,444,000 followers.
Working with popular live streamers
Popular live streamers have a large fan base and strong influence, making them the best way to increase brand visibility. Popular live streamers are especially crowned during online shopping festivals like 618, and partnering with them allows foreign brands to quickly gain visibility. In fact, thanks to these live streamers, their fans are more likely to believe in a brand that is not yet well known in China.
Collaborating with popular live streamers or internet celebrities can take various forms, such as live product like, product promotion through comment or inserted ads, exclusive coupons, and many other forms.
It is important to note that when choosing a live streamer as a partner, foreign brands must ensure that the style and tone of the live streamer align with their own brand, and that his live audience matches, to some extent, the target audience of the brand.
For foreign brands, there are three main ways to find a streamer/influencer for product promotion:
MCN Agencies: MCNs are similar to agencies for internet celebrities and video bloggers, with more mature planning teams that can provide dedicated planning and lead generation services, among others. MCN companies have a variety of influencers volumes that can be associated with the right streamer for lead generation based on the brand's needs.
Official Channels: Currently, major platforms offer official cooperation channels with streamers, such as Douyin's Selected Alliance and Kuaishou's Magnetic Gathering. Brands can select the streamers they want to work with through these official channels.
Independent streamers: Brands can also directly contact individual streamers or internet celebrities who have a significant number of followers. Brands can find contact information on the influencer's homepage.
In China, sales generated by a live stream for a popular streamer are highly significant. Take example of the 618 event: the Guangdong couple, the main influencers on ShakeYin, generated over 500 million VGM on the first day of the promotion, and the cumulative revenue during the entire promotion period exceeded 1.34 billion yuan. Manu brands are even willing to sell certain products at a loss during popular live streams to convert them into pop-up shops, which can then be used to promote the brand's store and other products. This is an effective tool for foreign brands looking to quickly establish themselves in the Chinese market.
Choosing a live shopping platform
Many influencers do not rely solely on one platform, and some top hosts have very loyal fans who will follow them when they switch to a new platform. However, for foreign brands that are just starting to livestream, this is clearly not realistic.
Currently, major platforms have a low threshold for live streaming requests, and they all want to livestream to retain more users. Therefore, it is very welcome for brands to open their own livestreaming rooms. However, choosing the right livestreaming platform and using the appropriate livestreaming method are extremely important for the final outcome of a brand's livestream.
For foreign brands looking to enter the Chinese market, Jingdong (JD.com), Tmall, Xiaohongshu (Little Red Book), and Douyin are the most suitable livestreaming platforms. The table below will help you better choose the livestreaming platform that suits your brand's characteristics.
STAiiRS helps you win over Chinese consumers
Live shopping has proven to be a successful sales model in China, and it is crucial for foreign brands to choose the right livestreaming platform and establish a comprehensive range of products, services, and content capabilities.
STAiiRS, a French company specializing in digital marketing with extensive successful experiences in the Chinese market, can offer you a complete range of services for digital marketing and setting up your online store in China:
Assistance in creating an officially certified account by the platform.
Application for a brand livestreaming room on the platform.
Providing live insights, livestream planning, and lead generation services.
Assisting you in selecting and contacting Key Opinion Leaders (KOLs) or livestream hosts that align with your brand positioning for cooperation.
Helping you with customer service, order management, after-sales support, etc.
Contact our team ! You can reach us online or call us. We can't wait to take your business to a new level !
Contact STAiiRS to know more digital trends in China.